Designed for individual coaches who want to blend their existing coaching tools with the fundamentals of parkour and falls prevention for active older adults (50+).  Online workshops take place over two days and are four hours each day. Held on the Zoom platform

PK Silver Specialist Workshop at Jackson Creek Senior Living in Monument, CO
PK Silver© Specialist Workshop (In-person)
These in-person workshops are designed for commercial gyms and community centers who want their staff to learn the fundamentals of teaching parkour and falls prevention for an active 50+ population.  Workshops take place over two days and are 5-6 hours each day.  Modified workshops are available for senior-oriented (65+) facilities as well.
The PK Silver© License Program
The License program provides the wellness staff of assisted living centers, retirement communities, and other senior-oriented facilities the in-depth training and ongoing support needed to run an official PK Silver© program for elderly individuals (65+).  The two-day initial training is 16 hours (8 hours each day) and continues with ongoing support from PK Move.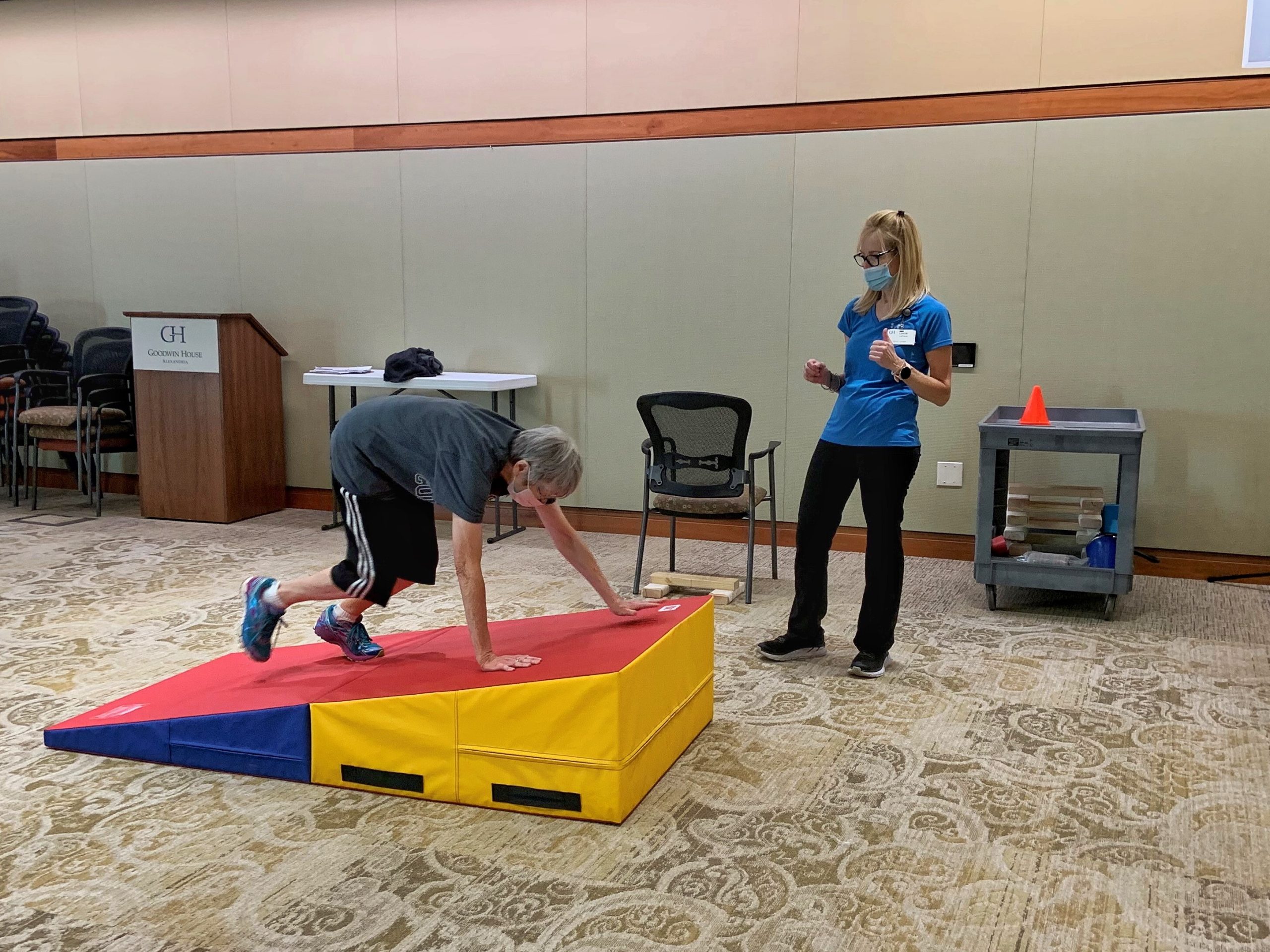 PK Silver Licensed Program at Goodwin House Senior Living Alexandria, VA
*All Coaches MUST meet the minimum requirements.  Click on link under descriptions for details.
The PK Silver Coaching Newsletter